Managing projects in Europe: insights from the automotive industry on the subjects of connectivity and data privacy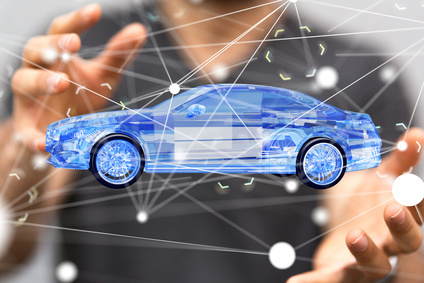 Uhrzeit
10:00 – 12:00 Uhr
Veranstalter
Die Chinesische Handelskammer in Deutschland e.V. (CHKD)

Partner: mm1 Consulting & Management PartG
Date: 22.10.2021
Time: 10-11:30 am 
Language: English
Ladies and Gentlemen,

The Chinese market dominates the sales of electric vehicles. However, Europe is on the rise and a 137% growth rate caught the attention of many companies. Europe promises the next EV growth story with high margins and less competition. China's manufacturers are preparing to be part of this growth story and decided to "go west".
The EV success story goes hand in hand with the rise of the smart car. The future of mobility strongly depends on a strong connectivity strategy. Managing connectivity in Europe has its unique factors Chinese companies need to master them:
• Foreignness to European market, with lack of project experience and restrained access to local authorities and service provider networks
• Strong market segmentation with heterogenous legal frameworks (e.g., regulatory compliance, Know Your Customer requirements, consumer protection) need a systematic approach to ensure developers and engineers are aware of all relevant requirements
• The EU data protection law (General Data Protection Regulation) has a strong focus on data ownership and individual data protection, with country specific adaptations
Considering these aspects carefully is key to a successful market entry in Europe, with will ultimately level up the brand value and profits of Chinese manufacturers. The time to join this success story is now.
Join the expert's event "Managing projects in Europe: insights from the automotive industry on the subjects of connectivity and data privacy" on October 22 – the Chinese Chamber of Commerce in Germany (CHKD) and mm1 Consulting & Management present experiences from the industry practice.
Employees of Chinese companies are cordially invited to participate in our event.

This seminar will cover the following issues of concern to businesses:
Connected car

Telco regulation

GDPR

Data privacy

Project success in Europe/Germany

Please register online by the October.20.2021. After you have confirmed your registration, you will receive a link to the live event and further technical information. If you have any further concerns or questions, please contact us in advance.
(Mr. Changfu YU        Email: info@chk-de.org,         phone nr.: + 49-30-2091 7522)