CHKD Academy: Successful Set-Up of Organizations and sustainable Leadership in Germany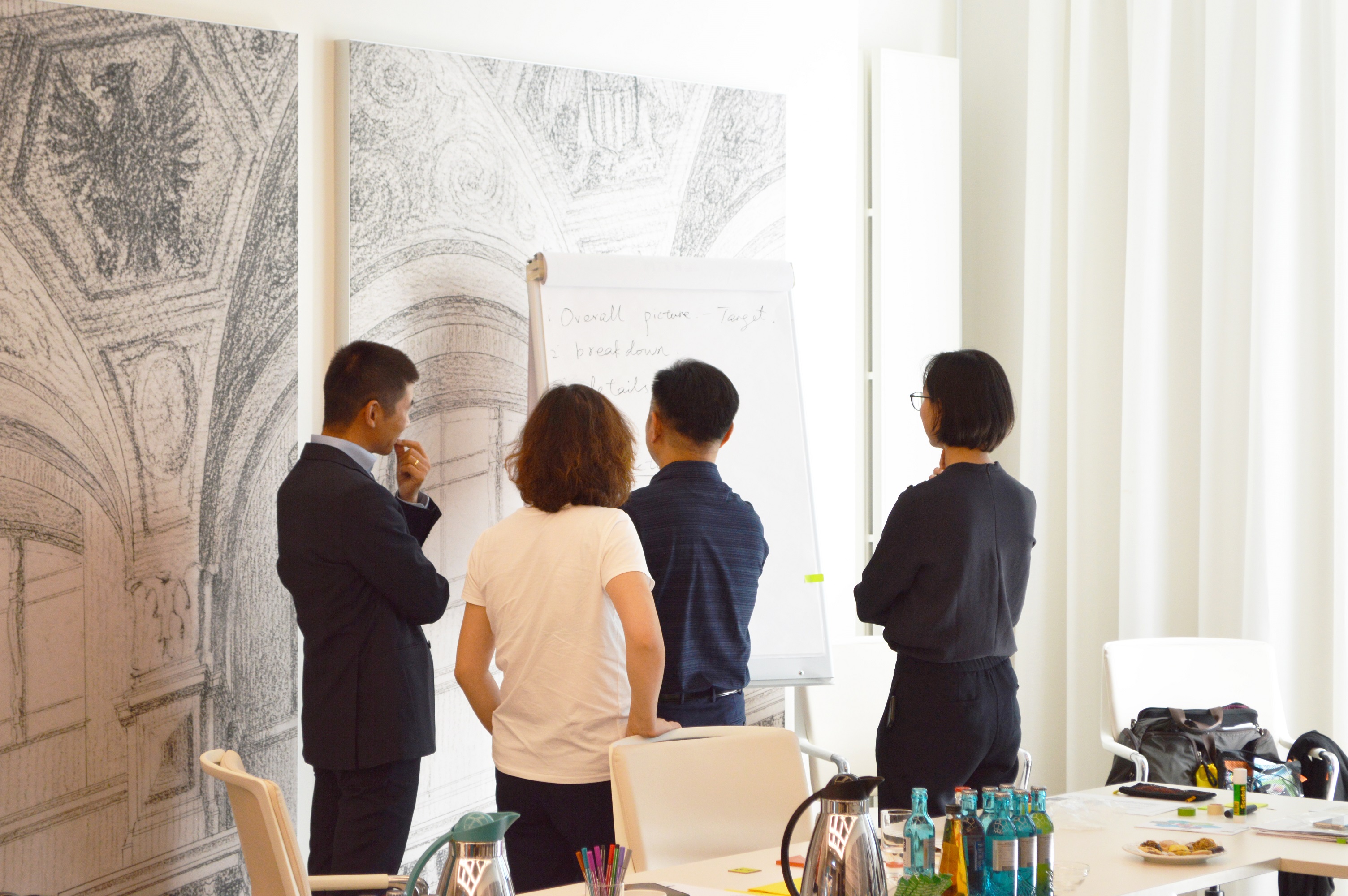 Uhrzeit
09:00 – 12:00 Uhr
Veranstalter
The Chinese Chamber of Commerce

Partner: CNBW (China Netzwerk Baden Württemberg e.V. )
Date: 25.11.2021
Training venue:Online Webinar
Target group:Chinese members of company boards and other company executives
Language:English
Certificate:every participant will receive a course certificate issued by the Chinese Chamber of Commerce in Germany e.V. and the China Netzwerk Baden Württemberg e.V.
Course Content:
How does a German company manage and lead their employees successfully? What is a suitable organization of a company in Germany? What are suitable international cooperation set-ups for Chinese owned enterprises in Germany? How does the German management lead their people, what is the best way to motivate employees and to organise teams? What is the state of the art in Germany?
In order to be successful in the German market, Chinese companies in Germany need to pay special attention to their internal organization considering the needs and requirements of their employees. They are not only competing with German companies for the best employees, they also face the challenge to comply to the German rules, regulations, and laws as well as at the same time to cover requirements and targets from their Chinese headquarter. What are the implications on this are of conflict, what needs to be done?
This webinar shows how successful companies in Germany are organized and how international cooperation with the Chinese headquarters can be managed successfully. It will also discuss basic organizational requirements for the management to run a company in Germany. Moreover, approaches to retain employees and how to enable the management to lead the company in an efficient way will also be shown.
The seminar focusses on organisational aspects, internal and international processes as well as on the management of teams and individuals. Having the big picture in mind, the trainer will discuss with the participants their questions regarding organizational setups in Germany. With the results of the seminar they will be able to optimize their own organisations.
| | |
| --- | --- |
|   8:45– 9:00 | Login |
|   9:00 – 9:15 | Introduction of participants and trainer |
|   9:15 – 9:45 | Organisation of companies in Germany – legal background, challenges, chances, and sustainability |
| 9:45 – 10:15 | Employee Management – Motivation and trust |
| 10:15 – 10:30 |  Coffee Break |
| 10:30 – 11:00 | Leadership in Germany and cooperation with the international / Chinese headquarter – communication and expectations and examples |
| 11:00 – 11:45 | Scenario simulation training |
| 11:45 – 12:00 | Summary and Q&A |
More Information (View Price and Trainer Profile here)
Registration Deadline: the 22th of November 2021 (Monday). Max. 12 participants can attend the training. Due to the small number of free places, please register as soon as possible, if you are interested in the course. Please register online or contact Ms. Eva Fischkina (info@chk-de.org) with your personal information (name, company, position, E-Mail address and Bill address). We will confirm your registration after receiving your transfer.