CHKD Academy: Communication & presentation skills- what German customers expect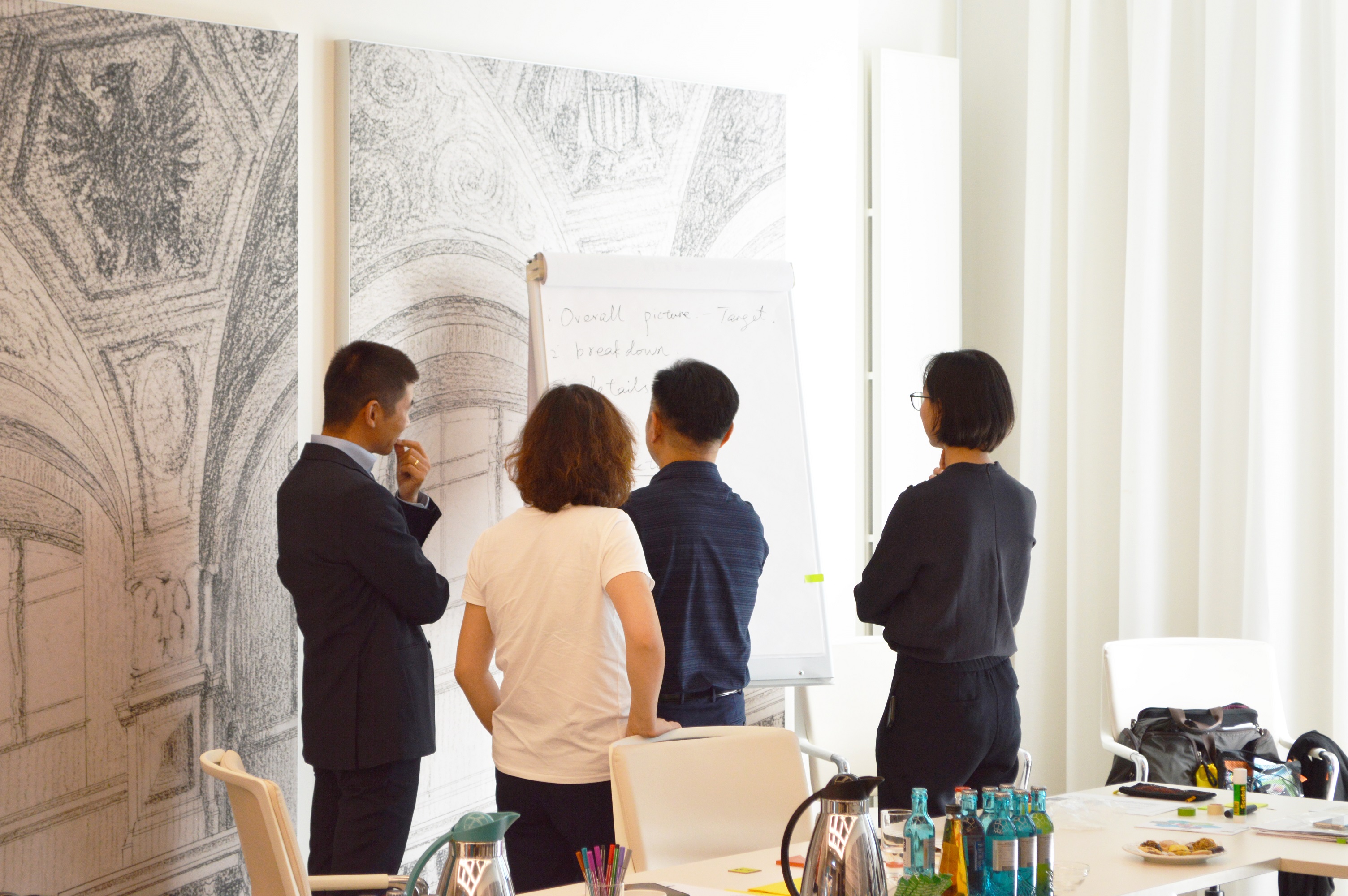 Uhrzeit
09:00 – 12:00 Uhr
Veranstalter
The Chinese Chamber of Commerce

Partner: CNBW (China Netzwerk Baden Württemberg e.V. )
Date: 28.10.2021
Training venue:Online Webinar
Target group:Chinese members of company boards and other company executives
Language:English
Certificate:every participant will receive a course certificate issued by the Chinese Chamber of Commerce in Germany e.V. and the China Netzwerk Baden Württemberg e.V.
Course Content:
Germany is Europe's largest economy and a profitable place to do business. However, even decades after its reunification it is still characterized by regional identities, at the same time having a national culture: facts, task-orientation and of course direct communication play central roles in Germany.
But what does direct communication mean in Germany? Knowing how to communicate with a different culture is the most important skill in order to build connections and building, successful business. What is the formal way of German communication, what are non-verbal clues? What are the German expectations of a presentation?
By using practical examples from the many years' experience of the trainer, the participants will practise how to solve conflicts successfully according to German culture and business practices. Case studies and role plays will teach and prepare the participants how find the appropriate way of communication in Germany.
8:45 – 9:00
Login
9:00 – 9:15
Introduction of participants and Trainer
9:15 – 10:00
The different communication styles

in China and Germany

10:00 – 10:30
Communicating confidently with German business partners
10:30 – 10:45
Coffee Break
10:45 – 11:30
The secrets of presenting successfully in Germany
11:30 – 12:00
Summary and Q&A
More Information (View Price and Trainer Profile here)
Registration Deadline:the 15th of October 2021 (Friday). Max. 12 participants can attend the training. Due to the small number of free places, please register as soon as possible, if you are interested in the course. Please register online or contact Ms. Eva Fischkina (info@chk-de.org) with your personal information (name, company, position, E-Mail address and Bill address). We will confirm your registration after receiving your transfer.